First off, I want to make it clear that this post is NOT to show off, but to impress you on what's possible with internet marketing. It's basically a review on how I went from a really messed up year, to my first pot of gold in affiliate marketing. This is a post on How I Went From -$2000 To $26,424.42 in 2 Months!

I started my affiliate marketing career from PPV. Back at that time I was really new and I had no idea which PPV network to run with. There were 5 major PPV networks and each of them would require at least $200 initial deposit before I can run campaigns with them. On and off I had invested in about $2000 (that's Rm6000+) with -80% ROI… I tried almost every verticals – Insurance, Email submits, Business opportunity, lead capturing… all of them failed miserably.
I was really frustrated at that time and my bank account was left with only 3 figures for me to run paid advertising. I knew I have to do something really "different" or else I would need to look for a 9-5 job. So I started out doing research on dating, and I knew Facebook is the traffic source that can give me the quality and demographic I want.
I've always been a guy who emphasizes on doing things differently – blue ocean strategy. Therefore instead of the top dating offers out there, I went ahead to contact my affiliate manager from Adsimilis – Eleah, and asked for dating offers that are less competitive. This time, I've done my own due diligence, prepared an angle, and launched my campaigns on Facebook – direct linking!
I know many of you wouldn't believe that but from just a simple direct linking offer, I started to see money rolling in. I then duplicated the exact campaign into different countries, allowing them to run on auto pilot. I finally realized that even when I party outside, I can still make money online. It's something that everyone dreams about!
Two months later, the offers were being pulled from the network and my campaigns died out just like that. I did, however, rake in a total sum of $26,424.42 (Rm80,000) in just a period of 2 months with net profit of $10,000. Ever since, I know that affiliate marketing does work and it will be my career for the next couple of years.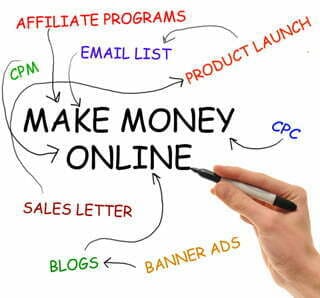 Everyone in this business does make the same mistake that when they hit their first profitable campaign, they tend to be too comfortable and did not milk it while it lasted. This is a mistake that I made and I urge you not to do the same because I could have made more than $20k by rolling in landing pages, and scaling this campaign.
Again, I do not mean to show off to you because there are even more people who could make 6 figures monthly. I am trying to let you know that making money online is not a dream and it is not scam. This shit works! By knowing how the system works and how to market a product online, you too can be the next online millionaire.
The purpose of my blog is to educate we Malaysians that internet marketing is lucrative and you should jump into it if you are looking for ways to succeed just like I do. So visit my blog more often and I am sure you'll learn a lot from it. 😉