# Updated 25th May 2020
Binom has since introduced a ton of new features. Some of them are really cool and hence this blog post has been updated accordingly.
Video Review:
==========================================
Ever since my previous affiliate marketing tracking platform encountered issues with Facebook, I have received a number of emails asking my recommendations on the next best tracker to use for campaigns.
After split testing multiple trackers in the market, I decided to write a post on the tracker that I am actively using and the reasons behind it. No, I am not going to make a comparison on the various trackers nor will I criticize them. Instead, I'll just tell you why this particular tracker has got my attention and received much love from me and my team in the first week of using it.
For those who are wondering, this is not a paid review. Instead, it is what I found useful as an affiliate marketer, in terms of features, value, and usability, and I wanna share it with all of you. The name of the tracking I am talking about is Binom.
My top 10 reasons why:
1. Dummy Proof Installation

Binom's affiliate marketing tracking platform has launched a 1 Click Install of the tracker and its dummy-proof 😀. Doesn't matter if you are tech-savvy or not, even your neighbor's cat can get it installed easily. Oh did I mention, in case you need help, just hit up their support and they will help you to install the tracker and the environment on your server for free, and within 20 mins. How cool is that!
2. Landing Page Protect (LP Protect)

Brilliant security feature added by the Binom team. Prior to this feature, I had to manually insert a code and additional redirects in order to "blank" or even show a fake version of my real landing page to competitors.
We know competitors are always spying and I wouldn't want my money page to get exposed that easily. Right now with this integrated feature, I no longer have to worry about this. All I need to do is put this LP Protect script on my landing page and it will show a blank page to whoever tries to access my money page URL directly.
The same goes for your affiliate network. Worry that they can see your referral URL and pass the intel to other affiliates (when you're not using double meta refresh)? Don't worry, with this option enabled even your affiliate manager can't see a single thing when they try to access your money page URL directly.
3. User roles and permissions

This one is gold, especially if you have multiple users working with you. You can now assign roles and permissions to your finance team, media buyer, or other marketers in your team.
You select what access to data each of the users have and who gets to modify or see the critical stuff.
As for myself, I have a team of media buyers and it is really easy to evaluate their performance and also calculate their commission – BIG TIME SAVER! So for those of you who manage a team of media buyers – this is the feature you need in an affiliate marketing tracking platform!
Oh did I also mention that your media buyers can only view the stats of the campaigns which are handled by them? 🙂
4. Grouping & Reporting Feature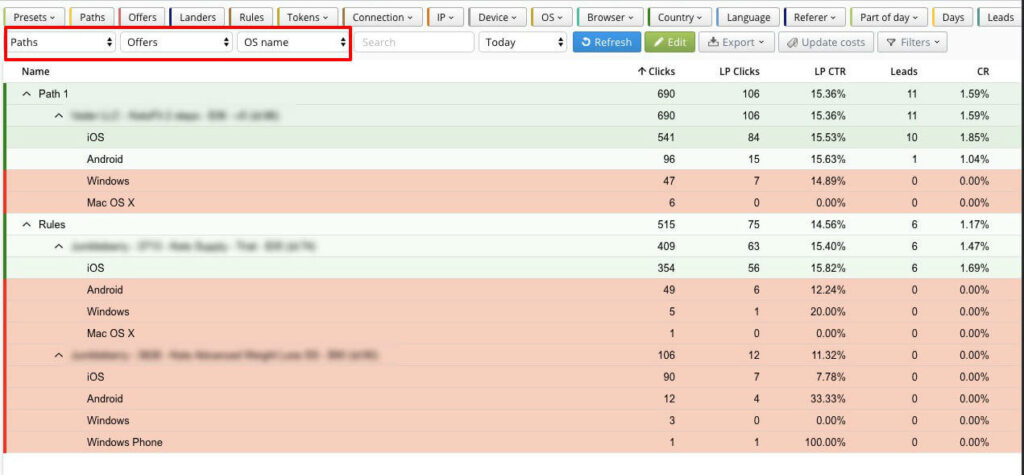 This is an essential feature and happy to finally see Binom understands what an affiliate marketer needs and contains the right variables on this grouping feature.
You can group your campaign according to the variables you want to see. This is VERY helpful for you to identify if a particular combination is generating you money $$$. For example, if you have multiple adsets on FB and each adset has multiple ads, with the grouping feature you can break them down with ease and identify which ad in which adset is a winner. Or, you want to know if a particular landing page is working better with a certain operating system… the combinations that you can come up with is endless!
If you're a data person and love to analyze your stats in a different view, you can even choose to have your report presented in 1 of the following charts:
Table
Charts
Pie; and
Comparative
Below is a table that I generated to identify the combination of the hours of the day VS operating system that makes me a positive ROI. I can immediately identify the right combination. I honestly have not seen any other tracker which can offer this feature. All the data you need to see can be presented in such an easy to understand way.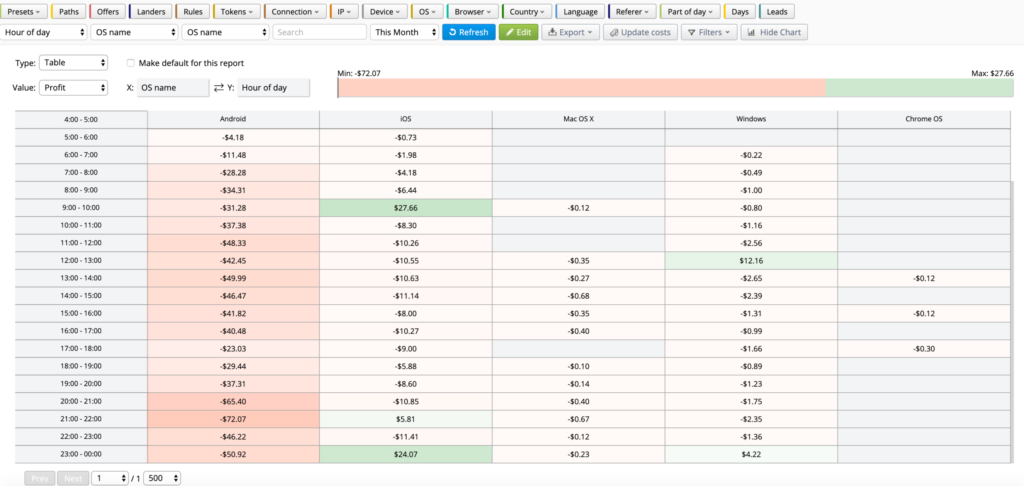 Imagine the time that you save if you are presenting such meaningful data to your clients!
Time zone option in general stats
If you are managing multiple campaigns on various traffic sources with different timezone, I'm pretty sure you're gonna run in this issue… The "yesterday's spent" is not on the same timezone as my "yesterday's Revenue". The last tracker which had this option was Imobitrax, and it's a big game-changer for you to analyze your campaigns that have different timezone!

It is now available on the general stats! Just select "custom date" as the period and choose the timezone that you want. I can't stress enough how handy this is! 🙂
5. Campaign documentation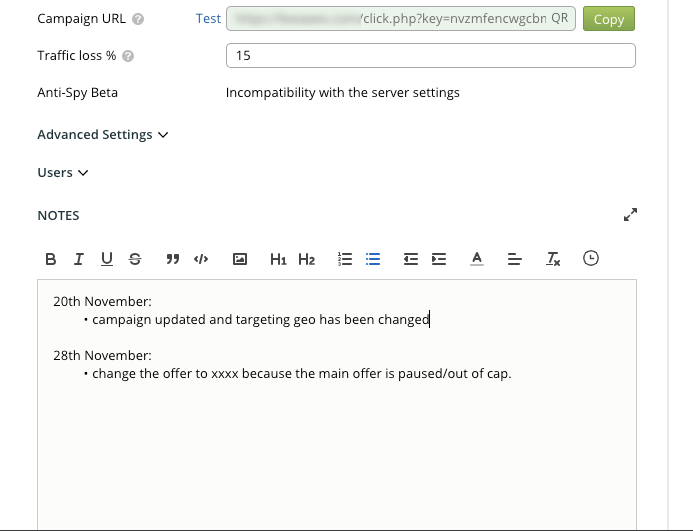 For those who know me, I like effective and concise communication in all my campaigns. As the image suggests, this tracker has a "note" section under its campaign setting, where it allows me to document the campaign as if I was keeping a journal. This is extremely good when you are working with teams. Everyone will be aware of the steps taken in a campaign and when the last "campaign optimization" was done.
Tip: Add your KPIs for the campaign, performance flowchart, and anything that would help you hit your goals.
6. No-Redirection Tracking Code & Landing Page Grabber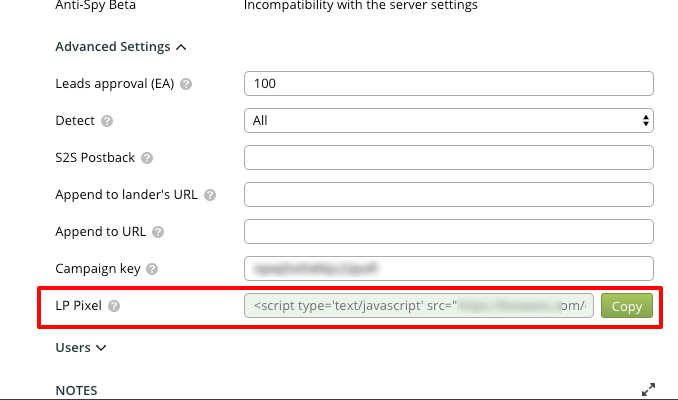 If you are aware of the latest Facebook and Google update, they no longer support redirection from the destination URL. Meaning if you have inserted https://abc.com as your destination URL, and if the URL gets redirected to https://def.com later, your ad account will most likely get disabled or your ads will be disapproved by FB/Google.
What is the solution to this?
This is where we need the LP Pixel. With LP Pixel you no longer have to use a redirection URL on tracking your campaign performance. Just send the traffic straight to your landing page and everything will be tracked.
Another really badass feature that they have is Landing Page Grabber.

As its name suggests, you can now plug in the URL of the landing page that you see from spytools and "claim" it as your own with just a push of a button! What this feature does is it'd store the landing page directly to your tracker's domain and ready for you to use on your campaigns. Yes, they'll be stored as what they called "integrated lading", which means no need to worry about the URL redirection as well.
You can even copy multiple landing pages at one go.

Wait a second.
How about changing some of the codes or content of the page we just stored?
SFTP Editor to the rescue! They made it possible to edit the lander directly from your tracker!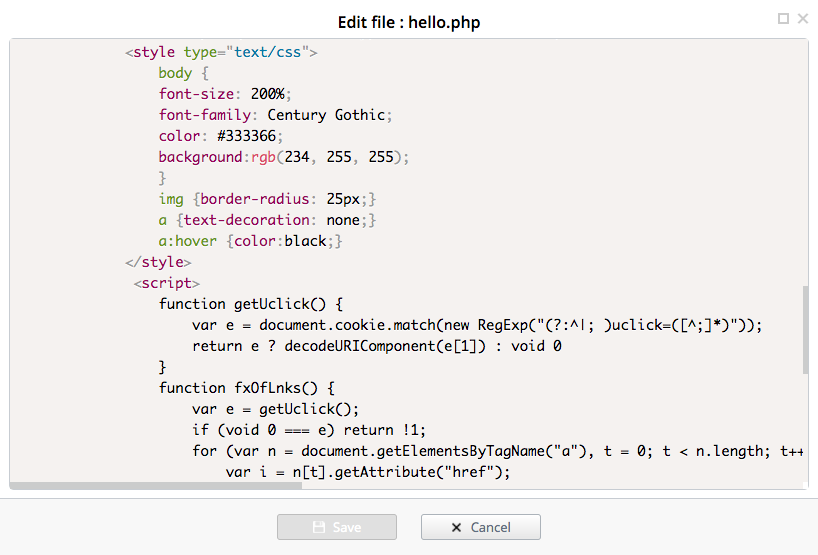 Save time without needing to pull your Filezilla/FTP clients anymore for the minor lander edit 🙂
7. Notification & Trigger System
The developers at Binom have also added an error reporting system that constantly monitors other issues. This function has a direct influence on ROI. Marketers and advertisers get regular updates regarding their campaigns. The tracker also monitors load at any given point which is an essential feature to running a smooth tracker. Another monitoring feature – domain monitoring – can save you a lot of money if you're running on pop/redirect traffic Eg. If your domain has been flagged – you'll know it first-hand instead of finding out later after $$$ has been spent on your traffic.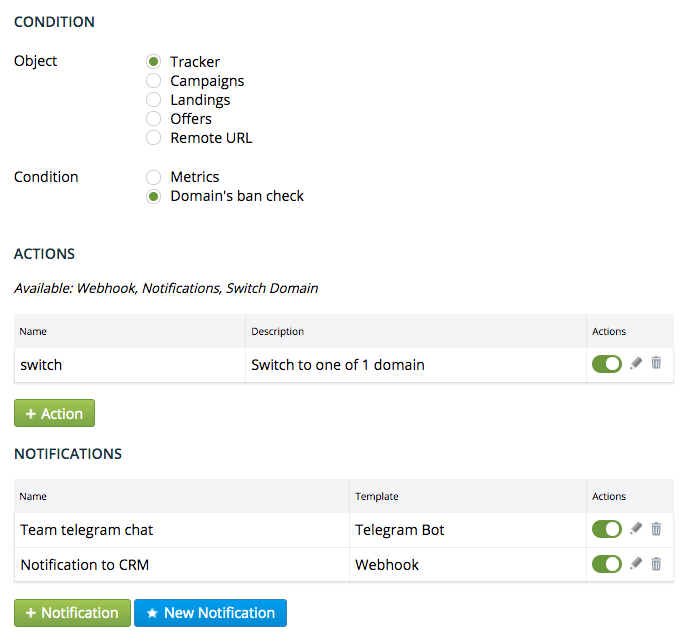 8. URL Customisation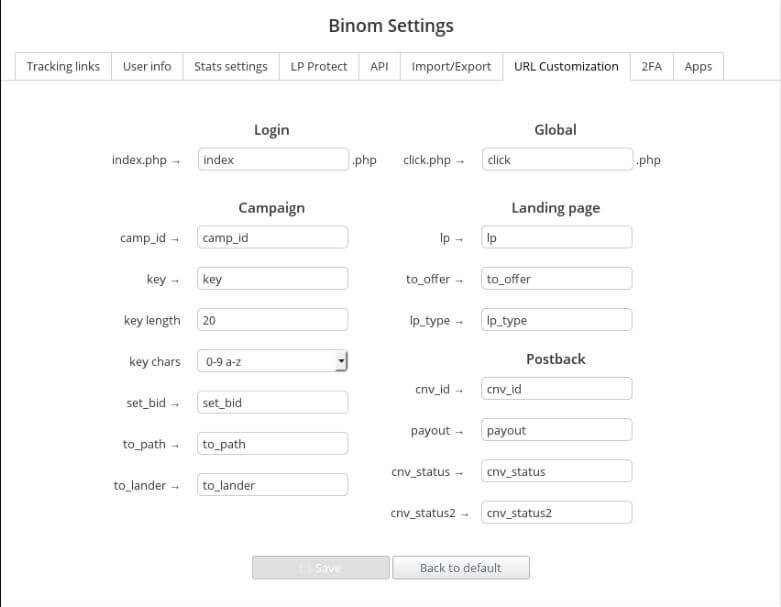 You no longer have to worry about footprint on FB and Google. URL customization allows you to simply change your URL path so that it is unique to you. A common issue, very likely to arise when too many users are using the same tracker.
If you are using spy tools – you'll also know that they can categorize your campaign based on the tracking system that you use – this is due to your campaign URL. By having the ability to customize your campaign URL, you are also reducing the chance of your stuff getting scrapped and exposed by these spy tools. 😀
Also, standard parameters will work even after you change them, so all of your old links will work, even if you change something in URL Customization. (OMG such a sick feature! 💪)
9. Security
A self-hosted tracker like Binom contains all the data of an affiliate's campaigns and any kind of data breaches or leaks can cost you the whole campaign. It doesn't matter whether you're doing $100/day or $100k/day!
if you're paranoid that having your campaign data on the cloud is unsafe, then a self-hosted tracker like Binom is your best option.
With this, you can control your data 100% without worrying that your campaigns will be stolen by "internal teams".
This tracker has also implemented two-factor authorization to further protect your credentials and critical data.
10. Customer support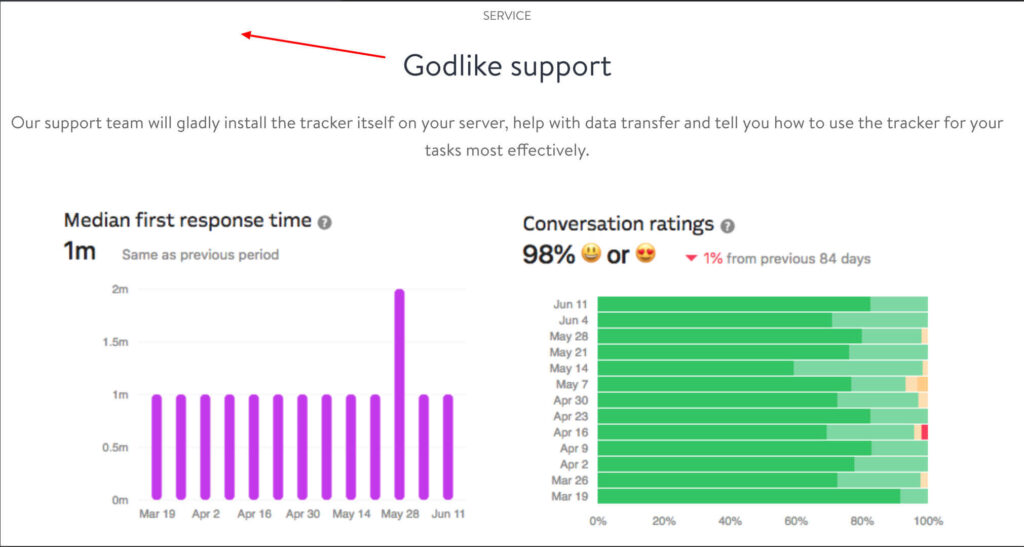 Last but not least, this is the top reason why friends that I know chose to move to Binom. Initially I was like… why would anyone calls themselves "Godlike Support" (lol I mean… seriously?), but after testing them out personally (and being a painful customer) I agree with them. Their WORLD CLASS customer support got back to me in 2 minutes. I shot them questions on technical, integration-related, and on usage, and they will get it solved within minutes!
With affiliate marketing tracking platforms that I have used in the past, I just lost count on the number of times I have waited and waited for a customer service agent to answer my questions or help solve an issue! Forget about waiting hours for an answer, these guys use Skype and the live chat for communication. And seriously… their customer service agents know their Sh*T! Try to chat with them and see for yourself 😉
Binom is a self-hosted tracking platform with some unique advantages for affiliate marketers. My team and I enjoyed our first couple of weeks testing it out and we are convinced this is our favorite tracker for now. With all the features mentioned above and a treasure trove of benefits, Binom is priced at merely $99/month ($69/month if you're on the yearly plan). It's a no-brainer deal. And if you are still not convinced, you have a free 14-day trial too. check out the live demo here and see these features in action.
Let me know how your trial went. And I hope you like my review on this affiliate marketing tracking platform.
TLDR
Pros: Self-hosted, lightning-fast, feature-rich tracker with awesome support. Their team knows what they are doing and I believe this is a very important factor when considering a tracker.
Cons: Non-self hosted so if anything goes wrong with your server then you're doomed. It's the nature that you have to deal with when using a self-hosted tracker.
Exciting Update!!
Since this article was published, Binom has reached out to me and is more than happy to offer a special discount to the readers of my blog.
Sign up with the special link here and use coupon code KOKOFAI and you'll be able to enjoy Binom for free for the first month, and a discount of 50% in the 2nd month – – no strings attached.
It's such a good offer that you have no reason not to give this tracker a try!