I still remember when I hit my first $100k/month, I was really excited and I couldn't sleep for few days! It was a new milestone for me and meant a lot for someone like me. It shows that, affiliate marketing does not only provide you with freedom (work anytime anywhere as you like), it can also financially change you and your family members' lives!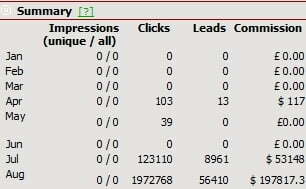 It was August last year, 2012 (one year ago).Don't ask me why there is no income during the first half of 2012. People tend to get lazy after making a fortune, and I'm no exception to that for I am a human being after all 😛 (I will make a post covering how to deal with laziness after making your first pot of gold online in the near future).
As you can see from the screenshot, I knew I had to do something and start to treat affiliate marketing as a business rather than a "hobby". So during July 2012, I was researching online, and worked very hard everyday. I had campaigns set up, talked to different advertisers for their top offers, negotiated with traffic sources for best price, I even refused to step out from home during weekends. While everyone was partying and chilling outside, I worked like a cow during that month. On the month of July alone, I made more than $50k/month.
Things started to be even better when August steps in. I worked even harder to scale my campaigns, across different countries and across different traffic networks. By 12th of the month, I already broke my $100,000 mark, with a ROI of 100%! Isn't it fantastic?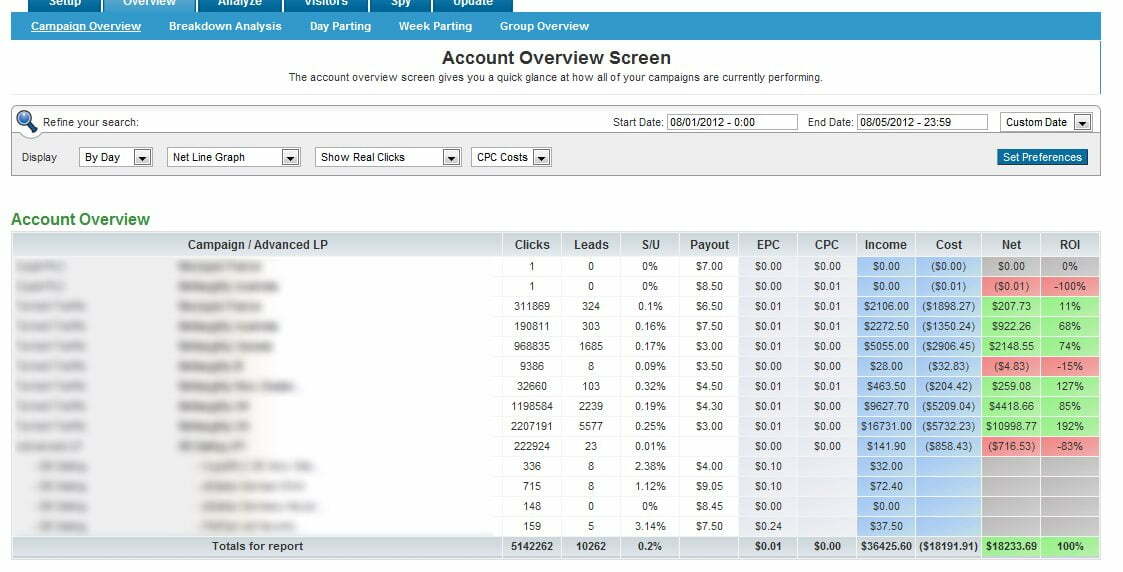 Upon hitting these insane figures, I realized that affiliate marketing is not something that should be "play play". Instead, I need to treat it as a business and run it properly. Ever since then, I achieved a lot more new income records, which then changed how I look at things, and eventually, how other people look at me.
If you're reading this and have yet to find your first profitable campaign, i just want to say this to you, that affiliate marketing is something that can change your life. Treat it seriously, do it properly, be focus and never give up and I believe one day, you too can be like me, have your head held high, and tell everyone that is around you – "I DID IT!".
Interested to find out if I'm still doing numbers like this now? Well… stay tuned for my upcoming posts! 😉